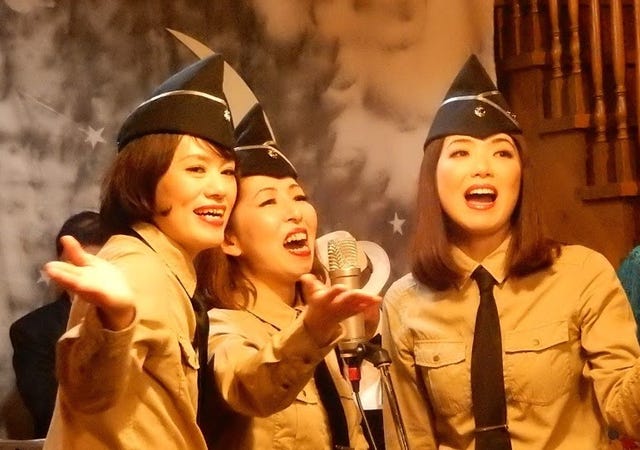 The Cotton Sisters
1940年代にアメリカで活躍したThe Andrews Sistersのカバーを中心とする、
クローズハーモニーのスウィング・ブギウギコーラスグループ。
博多発エンターテイメントを各地にお届け中!
The Cotton Sisters is a close harmony swing & boogie woogie chorus group covering 1940s hit numbers of "The Andrews Sisters".
We deliver entertainment from Hakata (Fukuoka, Japan) throughout Japan.
★2020.2.16(Sun)博多ブルースフェスティバル vol.4 / Hakata Blues Festival vol.4@Fukuoka City
★(予定)2020.3.22(Sun)西鉄マリエラディナークルーズ@福岡 / MARIERA Dinner Cruise@Fukuoka City
★2020.5.23(Sat) The FIVE Pennies 5周年記念イベント@Rooms /The FIVE Pennies 5th Anniversary Event @ Rooms, Fukuoka City
★2020.6.13(Sat)The Cotton Sisters Live @ New Combo/Fukuoka City
Album
The Cotton Sisters
September 10, 2019
Release !